World Recognition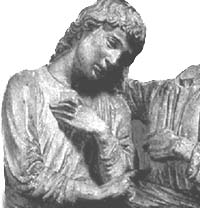 · A necessary acquisition for all theological and university libraries - Curtis Bochanyin, Divinity Librarian, University of Chicago
· The STCEI, without question, fills a major qap for reference works on Indian Church History. We are eagerly looking forward to the 3rd volume. - Newland F. Smith, Librarian for Collection Development, United Library, lllnois
· STCEI is a long awaited and much needed reference title for all libraries of religion and theology. It is thorough in its coverage of Christianity in India. Its articles are autographed and authoritative. Valuable too are the bibliographies accompanying most of the articles .. rich with maps, tables, and plates. A highly recommended reference tool for hard to obtain information - Kenneth O'Malley, C.P.,Library Director,Catholic Theological Union, Chicago.
· A great and indispensable need of the hour - Valerian Cardinal Gracias
· The authoritative articles, reproductions of ancient documents and the colour pictures will make the work very valuable
- Joseph Cardinal Parecattil
· I want to commend to you a good reference book on Christianity in India . 1 know nothing better on that subject than the St. Thomas Christian Encyclopaedia of India .. It is compendious and comprehensive, scholarly and ecumenical. Some of the best scholars in India and abroad have contributed. There are numerous high quality illustrations and maps .. It covers the whole ground - history, culture, customs, divisions, art, architecture, music, parish, life, liturgical vestments, Christian traditional occupations, dance and drama, institutions, statistics - the coverage is remarkable, and the reliability of the information very high ... It is a tool worth having for any library, for any scholar interested in the history of Christianity, for anyone interested in understanding India and its religious heritage - Paulos Mar Gregorios (Dr. Paul Verghese), Orthodox Theo. Coll. Principal and sometime President - the World Council of Churches
· Like Veda Vyasa the Editor has brought together almost all the information that exist about Indian Christianity into an ordered whole for the first time…Antony Cardinal Padiara, the First Major-Archbishop
· A wealth of essential information difficult if not Impossible to come across else where - Revue D'Histoire Eccl., Louvain, Belgium
· It is a lavishly produced work, much better produced than what usually comes from India ... The whole approach is ecumenical both in intent and content - Eastern Churches Review. London, U.K.
· The work is emphatically recommended - Kyrios Berlin, Germany
· Each major article is written by an expert - - R. N. S., New York, N. Y.
· An extra ordinary publishing achievement of lndian Christianity - USCC Bullettin. Washington, D.C.
· A monumental work containing significant information - Baltimore Review
· All the facts about Christian India - The Universe, London
· Exhaustive, historical, sociological, liturgical, archaeological and cultural information - Ostkirchlihe Studien.Wiursburg
· All these are treated with scholarly serenity by competent contributors - The Hindu. Madras
· Authoritative volumes worth possessing - The Journal of Dharma
· It is a big mirror in which is seen reflected a panoramic view of the historical, social, cultural and religious facets of the Christian community - All India Radio
· ...contributions are quite outstanding and even throw new light on well-known subjects - The Clergy Monthly
· The most important feature of the Encyclopaedia is its pioneering probe into the antiquities of Christianity - P. Thomas
· The best authorities in each denomination were invited to tell their story without the editorial cuts - - Metropolitan Mar Aprem
· An exhaustive research tool that can be universally recommended - M. M. Thomas
· Where governments and universities have failed the loving labour of a few individuals has triumphed - M. G. S. Narayanan in the Mathrubhoomi Weekly
· Authoritative articles by Indian as well as Western authors deal with every aspect of Christianity in India - The Indian Express
· It is to be respected as an extraordinary work of great importance - The Malayala Manorama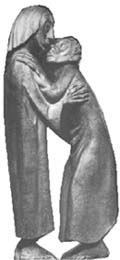 Original Contributions in the St. Thomas Christian Encyclopaedia (Vol.II,1973) include the following Major Articles [in addition to hundreds of original Minor Articles]:
Faith and Character of St. Thomas – Mathew Vellanickal

Mission and Life of St. Thomas in India – Dr. Varkey Vithayathil

Excavations at S. Tome-Mylapore – E. R. Hambye

Roads to India – Maggy G. Menachery

Did St. Thomas Really Come to India – H. Comes

The Acts of Thomas – Anthony Porathur

Faith and Communion of the St. Thomas Christians – Xavier Koodapuzha

History of the Kerala Church in the Pre-portuguese period - Xavier Koodapuzha

The Church in Kerala at the Coming of the Portuguese – Paul Varghese (Paulose Mar Gregorios)

Christians in Malabar in Dutch Times – T. I. Punnen

The Dutch Period – T. I. Punnen

History of St. Thomas Christianity in India to the Present Day – A. M. Mundadan

The Latin Rite in Kerala – L. M. Pylee

The Origin of the Latin Christians of Kerala – Thomas Thayil

The Mission and Life of St. Francis Xavier in South India – J. M. Villarvarayan

The Re-Union Movement – Thomas Inchakalody

A "Jewish Christian" Community – Jacob Vellian

The Knanaya Community of Kerala – E. P. Mathew

The Syrian Orthodox Church - Paul Varghese (Paulose Mar Gregorios)

Introduction of the Antiochene Rite into the Malankara church – Cyril Malancheruvil

Malankara Syrian Knanaya Christian Community – Jacob Stephen

The Mar Thoma church – T. V. Philip

The Malabar Independent Syrian Church of Anjoor – Philexinose III

Church of the East – Mar Aprem

Inter Church Movements in Kerala – K. K. Chandy

Role of the Eastern churches in Ecumenical relations – E. R. Hambye

The Society of St. Thomas (Christhavashramam) Manganam – P. T. Thomas

An Ecumenical Attempt of the Eighties – Abraham Nidhiry

Church Unity in Kerala : Some Historical Cultural Consideration – T. V. Philip

Mission of the Eastern Church in India - E. R.Hambye

Feasts of the Thomas Christians – Joseph Neelankavil

The Sacraments of the Malabar Church before 1400 A. D. – J. Hilarion

Syro Malabar Liturgy Down the Centuries – Jacob Vellian

Patriarchal Dignity for the Malabar Church – Paul Chittilappilly

Role of the Syro Malabar Church in the Field of Evangelisation – Abraham Ettackakunnel

Culture and Traditions of the Thomas Christians – Joseph kolengadan

Character and Life Style of Thomas Christians – Alexander Cherukarakkunnel

Community Traits of Thomas Christians - Sadhu Ittiavira

The Syrian Christian Women – Mrs. K. M. Mathew

The Thomas Christian Copper Plates – Z. M. Paret

Thomas Christian Architecture – E. J. James Menachery

Kerala Church Architecture – Andrews Athapilly

Malayalam Literature and Kerala Christians – T. M. Chummar

Thomas Christians and Journalism – John Pellissery

Malayalam Language and Foreign Missionaries – Thomas Mathew Kottarathumkuzhi

Songs, Arts, Festivals of the Thomas Christians – Chummar Choondal

Kerala Christians in the Field of Social Service – P. T. Thomas

Pontifical Institute of Philosophy and Theology Alwaye – Dominic OCD

Indianisation Among the St. Thomas Christians of Kerala – Alexander Cherukarakkunnel

Christian Influences on Hinduism before the European Period – P. Thomas

The Seven Churches of St. Thomas – V. C. George

Religions in Kerala – Varghese Kodickal

History of the Jews of Kerala – S. S. Koder

The People of Kerala – E. J. Thomas Menachery

Adaptation and the Future of Indian Christianity – Joseph Parecattil

------------------------------------------------------------------------------------
Selections included from other unique sources in the Encyclopaedia (Vol.II, 1973) include the following Major Articles:

Apostle Thomas in the Gospel – Ladislas – Michel Zaleski

The Tomb of Mylapore – Georg Schurhammer

The Indian Apostolate of St. Thomas – Placid Podipara

Marco Polo's Account – Ed. Yule – Cordier

Pilgrim Centres of Madras Mylapore – Alberto Pereira De Andrade

Ancient Statue of St. Thomas – B. A. Figredo

The Witness of St. Ephraem and Others – A. E. Medlycott

Jewish Colonies of India Paved the Way for St. Thomas - Thomas Puthiakunnel

Sixteenth Century: Alliance with the Portuguese – Placid Podipara

The Three Rites in Malabar – Mathew Vattakuzhy

Early Jesuit Connections – Joseph Wicki

Early C. M. S. Missionaries –

The Ecumenical Situation in Kerala Today – Bede Griffiths

Hindu in Culture, Christian in religion, Oriental in Worship – Placid Podipara

Malabar Christian Customs and Manners – D. Ferroli

Cochin State Archaeological Research Reports on Kerala Christians –

The Mother of god Cathedral Calicut –
Partial Contents of the St. Thomas Christian Encyclopaedia of India - Major Articles in Vol. I:
Glimpses of India – *[Printed from other sources]
The People of India – Mathew Vellankal
Origins of Christianity in India – the First Centuries – A. M. Mathias Mundadan
Armenians and other Eastern Christians in India Across the Centuries – E. R. Hambye
Outline of the History of Latin Rite Christianity in India – Achilles Meersman
Saint Francis Xavier – A. M. George Jagatheesan
The Portuguese Padroado in India – Carlos Merces De Melo
Vicars Apostolic and Missions under the Propaganda in the XVII and XVIII Centuries – Dominic A S. Theresa
The Indian Church 1659-1887 and the Vicariate of Malabar: A View from Verapoly – Antony J. Panakkal
Christianity in Eighteenth Century India : A Survey – E. R. Hambye
From Tranquebar to the "Sepoy Mutiny" – The First Century and a half of Protestant – Anglican Endeavour in India – Maggy G. Menachery
The Church in India in the XIX and Early XX Centuries – Sir Stanley Reed *[Printed from other sources]
Protestant Christianity in India Since 1858 – T. V. Philip
History of the Lutheran Churches in India – H. Grafe
The Baptists in India – Frederick S. Downs
The "Quakers" or The Religious Society of Friends – Marjorie Sykes
The Salvation Army in India – Doreen Hobbs
The Mennonite Brethren Church of India – A. E. Jansen
The Pentecostal Churches of India – Andrew McDearmid
The Church of South India – J. R. Chandran
History of the Church of North India – Eric Nasir
Evangelical Missions in India: A Review – Roger E. Hedlund
Catholicism in North India : General Survey – P. De Letter
Christianity and the Cultural World of North-East India – Thomas Meenamparampil
Evangelisation in North-East India – Frederick S. Downs
Catholic Mission Work in Andhra Pradesh from 1500 to 1875 – Solomon Thanugundla
Catholicism in Andhra Pradesh Since 1875 – Oliver Scallon
Protestant Missionary Work among the Telugus – Tracy G. GipsonChurch Growth and the Outcastes of Andhra – W. Gordon carder
The Canadian Baptist Mission and Social and National Awakening – W. Gordon Carder
Contribution of the Basel Mission to the Socio-Cultural Life of the West Coast – Wilma John
The Christianisationof Wynad – Jacob Thumkuzhy
The Chirakkal Pulaya Mission – Valerian D'Souza
Christianity in Mahrashtra – D. Cortadellas
Christianity in Gujarat – Ishanand Vempeny
Christianity in Pakistan – William G. Young
Christianity in the Punjab I– John C. B. Webster
Christianity in the Punjab II – Clarence O. McMullen
Catholic Efforts in Jammu and Kashmir – W. Adamson
Christianity in Himachal Pradesh – S. Fuchs
Christianity in Uttar Pradesh – George Kaitholil
Christianity in Bihar – P. Ponette
Christianity in Sikkim – Victor W. Tucker
The Himalayas and Beyond – Anne-Isabella-Paul
West Bengal : Evangelisation in the City of Calcutta – Joseph Segers
Christianity in Bangla Desh – Francis A. Gomes
Christianity in Burma – Anton Freitag *[Printed from other sources]
The Tamil Church and Burma – N. C. Sargant
Catholic Efforts in Ceylon –
Protestant Work in Ceylon –
Hierarchy of the Catholic Church –
The Apostolic Nunciature in India –
The Catholic Bishops' Conference of India –
The World Council of Churches – A. J. Van Der Bent
The National Christian Council of India – M. A. Z. Rolston
General Survey of Evangelisation in India – Renthy Keitzar
Evangelisation in the Indian Context – P. Clemens Thottungal
Formation for Evangelisation among the Thomas Christians – Canisius Thekkekkara
The Syro Malabar Church: Prospects for Evangelisation – George Punchakkunnel
The Catholic Malankara Church and Evangelisation – Domenic Zacharia
Culture at the Service of Evangelisation in India – Stephen Fuchs
Evangelising Work of the Church in India: Evolution and Constraints – Francois Hutart with Genevieve Lemercinier
Evangelisation in the Context of Other Religions – J. R. Chandran
Communication of the Gospel In the Context of India's Struggle for a New Society – M. M. Thomas
Among other contributors of Major Articles are:
Francis Andrade George IV Puthenpura Kora Chandy Valerian D'Souza Protasio Soares Anthony Kakkanattu A. Mattos CH. Augustine Valerian D'Souza Alan De Lastic Jacob Kalapurayil J. Boerkamp J> P. K. Palakkathadam Jacob Aernat George Padinjarekkutt Jacob Adampukulam R. Prakash Reddy R. Lefevre D. Maria Joseph Pujo Stephen Gomez A. S. Colas J. Cheruchilampil Joseph Mittathany Joseph Gnayalloor George Chundavalel K. Parampil Raphael Thomas Kurisinkal R. I. Jesu…………
Citation Styles for "The St. Thomas Christian Encyclopaedia of India."
APA
Menachery, G., & Hambye, E. R. (1973). The St. Thomas Christian encyclopaedia of India. Trichur: St. Thomas Christian Encyclopaedia of India.
Chicago
Menachery, George, and E. R. Hambye. 1973. The St. Thomas Christian encyclopaedia of India. Trichur: St. Thomas Christian Encyclopaedia of India.
Harvard
MENACHERY, G., & HAMBYE, E. R. (1973). The St. Thomas Christian encyclopaedia of India. Trichur, St. Thomas Christian Encyclopaedia of India.
MLA
Menachery, George, and E. R. Hambye. The St. Thomas Christian encyclopaedia of India. Trichur: St. Thomas Christian Encyclopaedia of India. 1973.
Turabian
Menachery, George, and E. R. Hambye. The St. Thomas Christian encyclopaedia of India. Trichur: St. Thomas Christian Encyclopaedia of India, 1973.